Are you an American who travels overseas regularly? Or maybe you're thinking about taking that dream round the world trip? Whether you travel frequently outside of the U.S., or are thinking about traveling abroad for an extended period of time we've found the best phone plan + iPhone combo for the American digital nomad.
What makes us experts on this? We live it. We're digital nomads here at CallerSmart, i.e. we don't work in a traditional office space, face-to-face. Instead, our team is distributed across the globe and we travel regularly, which means we need cell phones and phone plans that can go with us.
Because of our global travels, we've researched and selected the best iPhone/phone plan package for Americans while they are abroad. With this plan, we don't feel like this when we're looking at our monthly cell charges following an overseas trip: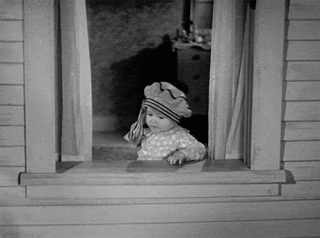 The Plan:
1) Unlimited 2G data WORLDWIDE - This lets you turn on your iPhone in an exotic locale and have data as soon as your plane lands. There's no need to buy a local SIM card (and lose your U.S. number), or stress out looking for a Wi-Fi hotspot. Instead, you've immediately got data when you turn your iPhone on in a new country - and it isn't costing you any extra.

2) Wi-Fi calling WORLDWIDE - which we'll get into later.
The Phone:
Not only do you need a GSM-enabled iPhone, but you need a GSM-enabled iPhone that supports the most LTE bands - and that's where it gets tricky. You can find the model number on the back of your iPhone. These are the models of the iPhone that are GSM and support the most bands.
The Wi-Fi calling feature can also be useful while you're in the States, as sometimes T-Mobile's cell coverage isn't the best. For instance, you can still make and receive calls via this native Wi-Fi calling feature on your iPhone - even from your parents' basement!
Extras:
In addition, let's say you made a lot of great friends while traveling, or you have family overseas that you want to stay in contact with. For an additional $10 a month, you can get unlimited calling from the U.S. to landlines in 70+ countries via T-Mobile's "Stateside International Talk" option. On top of that, another $5 a month will get you unlimited calling from the U.S. to mobile phones in 30+ countries. (If you've been to Latin America, you know how expensive it can be to call someone's cell phone!)
Also, if the 1GB of high-speed data isn't enough for you when you're in the States, then you can bump it up to 3GB of high-speed data via their 3 GB High-Speed Data with Data Stash plan for just $10 more a month.
So there you have it! This is the best U.S. mobile phone/phone plan package that we've found for Americans who either travel abroad frequently, or who spend long stretches outside the U.S. So long as you don't mind slower 2G data speeds when you're abroad, it's almost as if you (or at least your iPhone) has never left the States. Plus, it's great to keep your own U.S. number and not have to constantly update friends and family on how to reach you when overseas.